University of Helsinki, Kumpula Campus
Spaces where students prosper
Client
University of Helsinki
What we did
Principal architecture
Architectural planning
Interior design
Learning space development
Physicum is one of the University of Helsinki's three buildings on Kumpula Campus that house the Faculty of Science. The building soaks in natural light and houses 6000 students and 1000 researchers and educators.

We are responsible for the learning facility development process, which by way of exception is conducted with collaborative methods online. Students, teachers, and various staff members have participated in co-developing the premises. The campus renovation regards three buildings: Physicum, Chemicum, and Exactum. The spatial modifications affect lobby areas, new types of learning facilities, self-study spaces as well as areas intended for encounters. We developed a concept for learning facilities, which considers the specific requirements of each building's interiors and functionality. The goal has been to increase occupancy rates, improve flexibility and add variety to each space in question. The university wants its students to prosper on campus!

The first phase of the project saw the renewal of Physicum's lobby areas and Café Physicum. In the second phase, a new type of terraced auditorium space was built. It is already easy to imagine students interacting on the comfortable sofas in the lobby. The moss green and powder accents complement the early 21st-century architecture by Rainer Mahlamäki.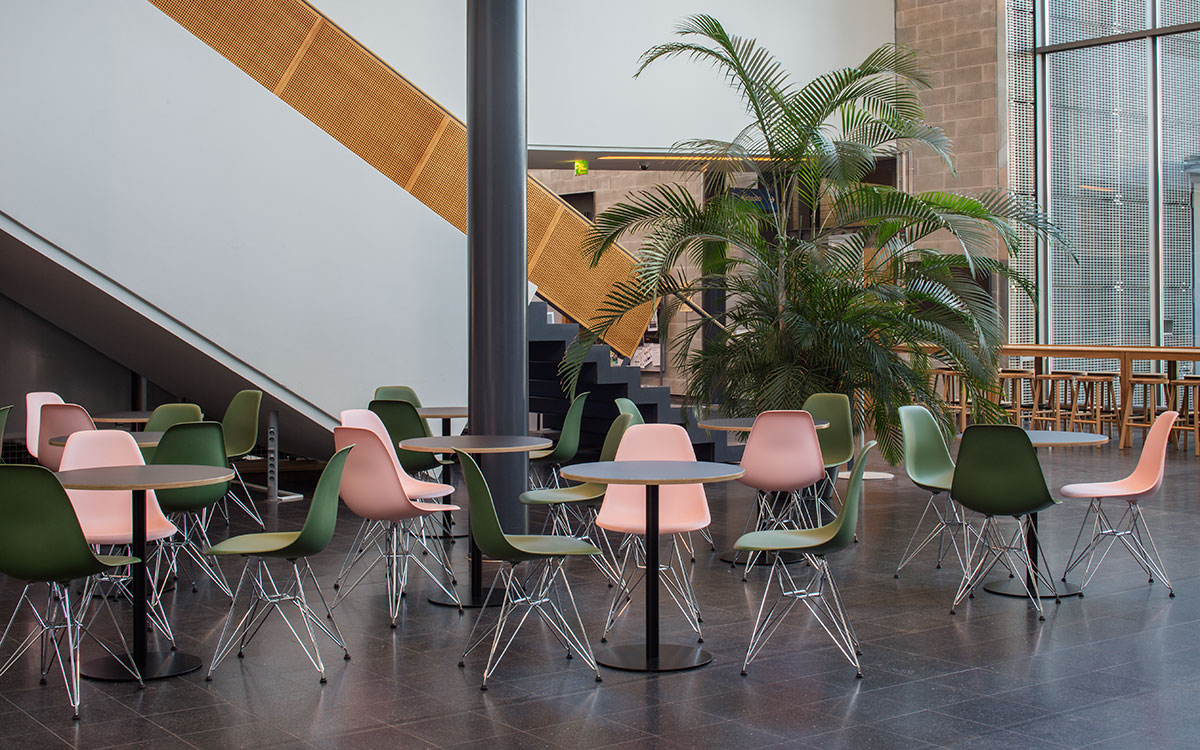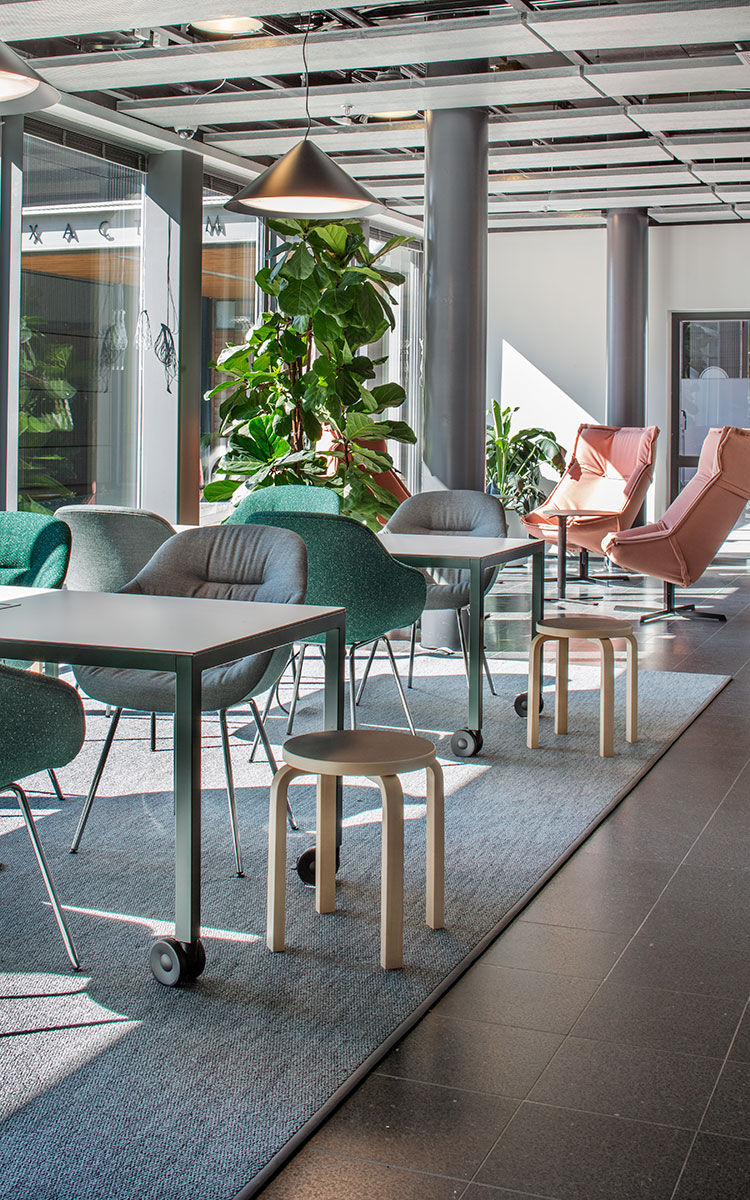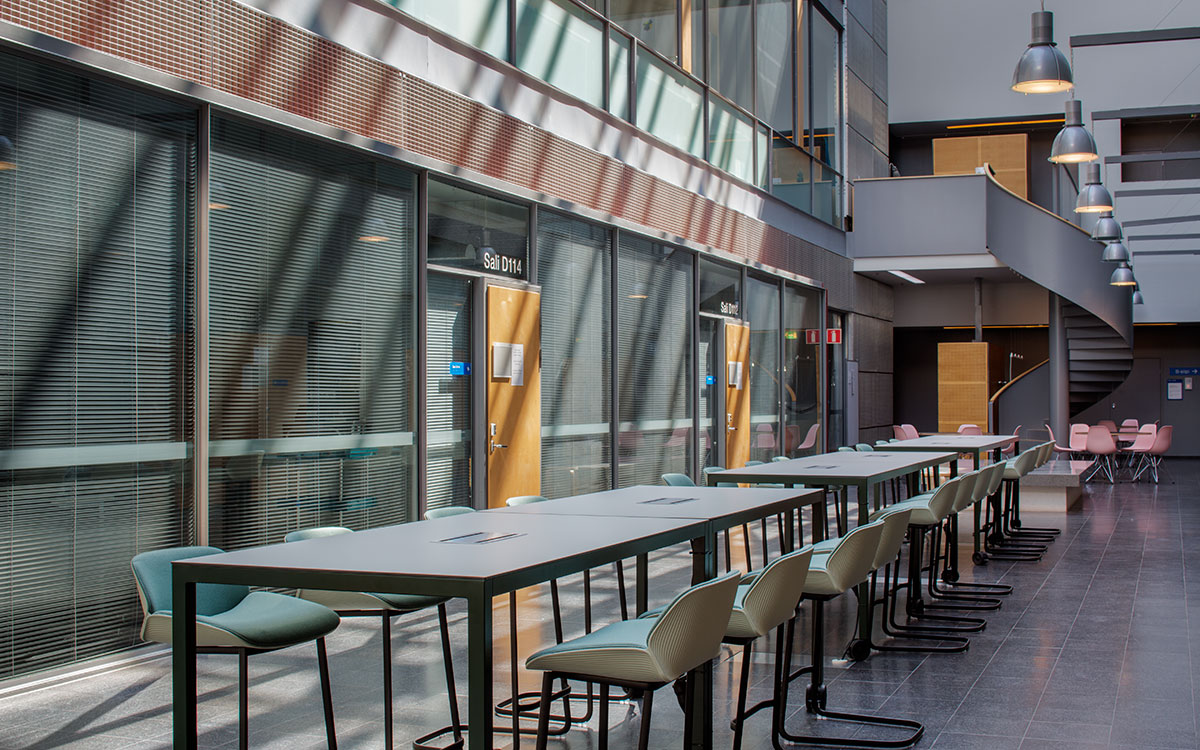 The goal has been to increase occupancy rates, improve flexibility and add variety to lobby and learning spaces.

The university wants its students to prosper on campus!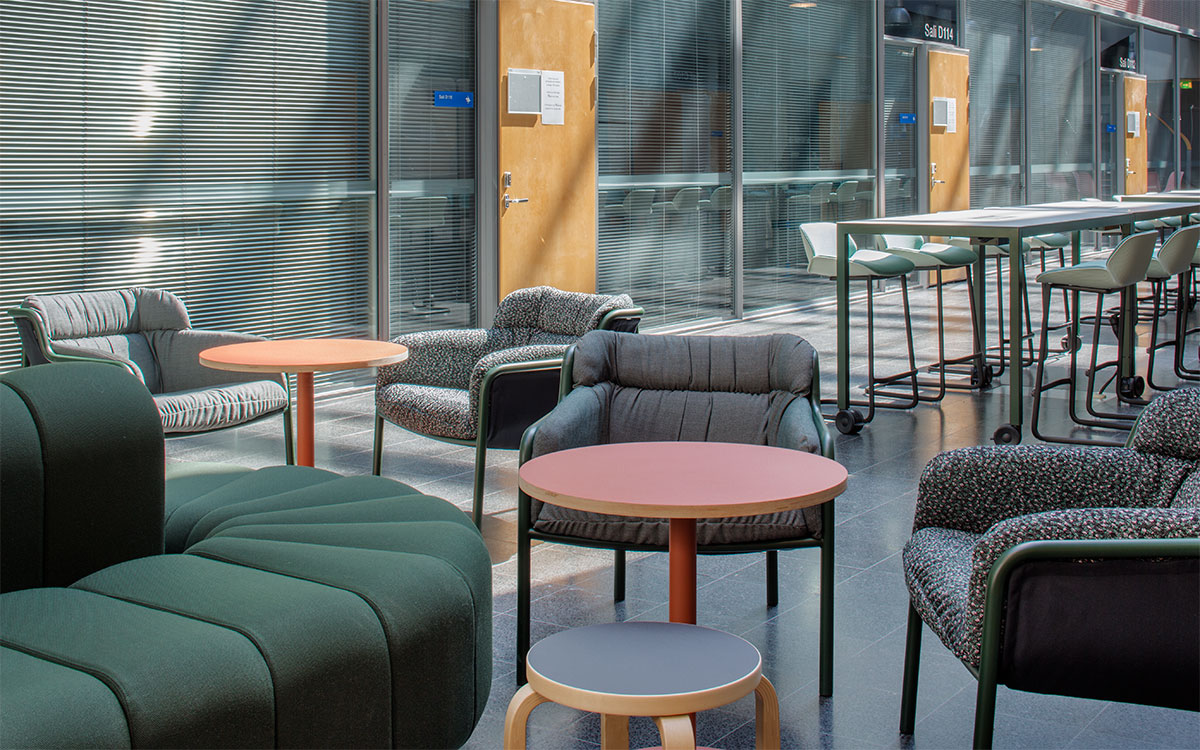 Terraced auditorium
The main auditorium in Physicum was transformed into a new type of terraced auditorium space. We worked as the principal designer, architect, and interior architect in this co-development project. Both teaching staff and students participated in the design process.
The auditorium underwent a total transformation; the classic sloping multiple-row seating gave way to five new freely shaped terraces. The new layout improves teamwork in an auditorium setting and supports learning together.
The lecturer has an increasingly active role in the new terraced auditorium; they can freely move around in the space and actively support and guide groups working respectively on the five terraces. Teaching material can be projected on new screens installed on either side of the terraced seating areas. Lecture material can now be easily seen from any terrace. The outer surfaces of the terrace railings are whiteboards that serve as writing surfaces for group projects. The inner surfaces are acoustic paneling that improves the soundscape on each terrace.
The auditorium was made more inviting with new textiles and material choices. These are in line with the overall campus' color concept that we have designed. The new additions create a more serene learning environment. The furniture is easily moveable and can be combined into various group work scenarios that offer more options for end-users.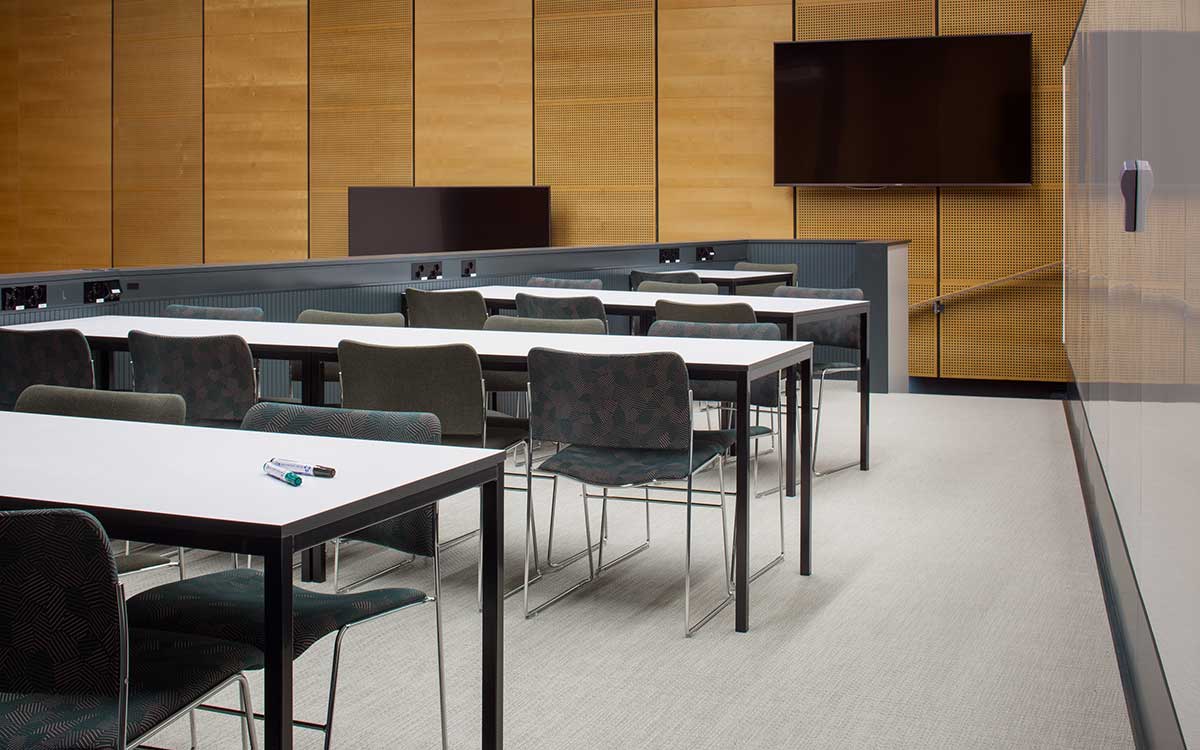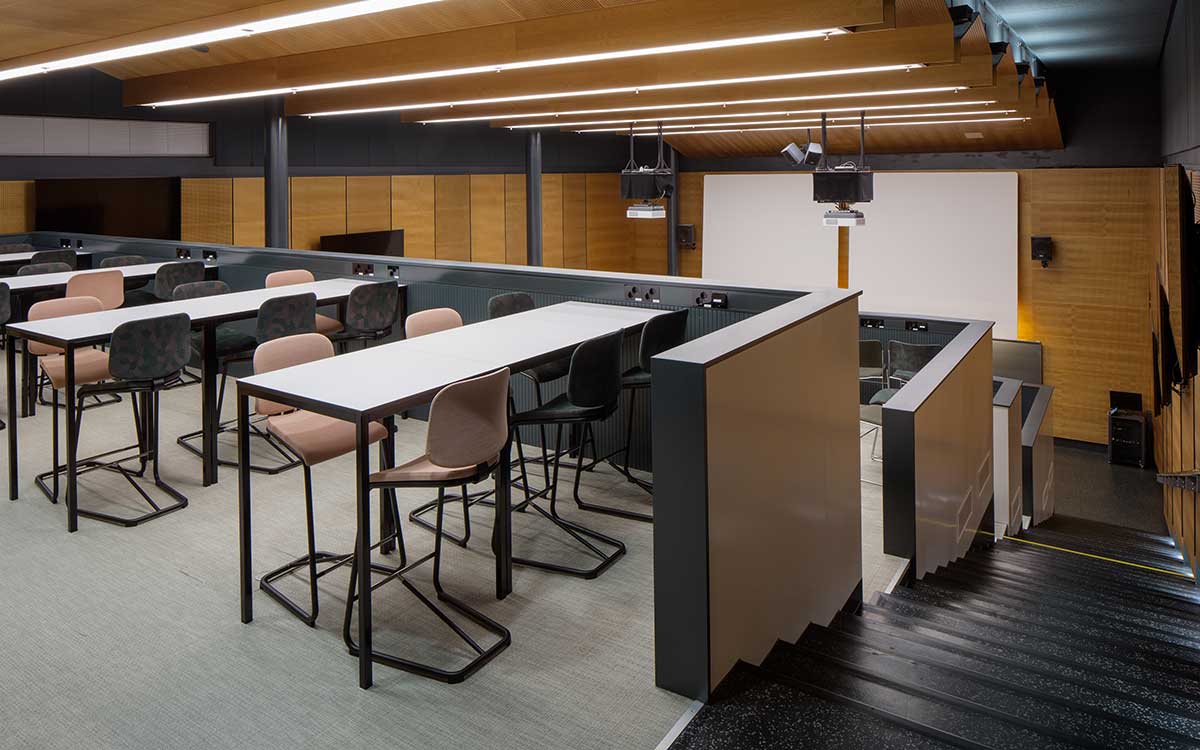 Explore similar references