Aalto Univeristy School of Business
New space for a new era
Client
Aalto University, School of Business
Information
2019
10 300 m²
What we did
Workspace and learning space development
Interior Design
Furniture Design
Graphic Design
Participatory Design
After over fifty years, Aalto University School of Business moved from the Töölö district in Helsinki to the Otaniemi district in Espoo. A new era was about to begin – now, all Aalto University departments would be located in the same area on the Otaniemi campus, allowing new kinds of multidisciplinary projects and communities to evolve. Mindful of the School of Business heritage, the new place called for authenticity and dignity. The premises would serve both current students and faculty members as well as visitors and the active alumni network.

The interiors were designed in close collaboration with the School of Business project team and the building architect, Verstas Architects. The new facilities firmly link to the architecture, the School of Business Business 3.0 concept, and the School of Business brand identity and heritage. The feedback says it all – the space feels and looks like the School of Business.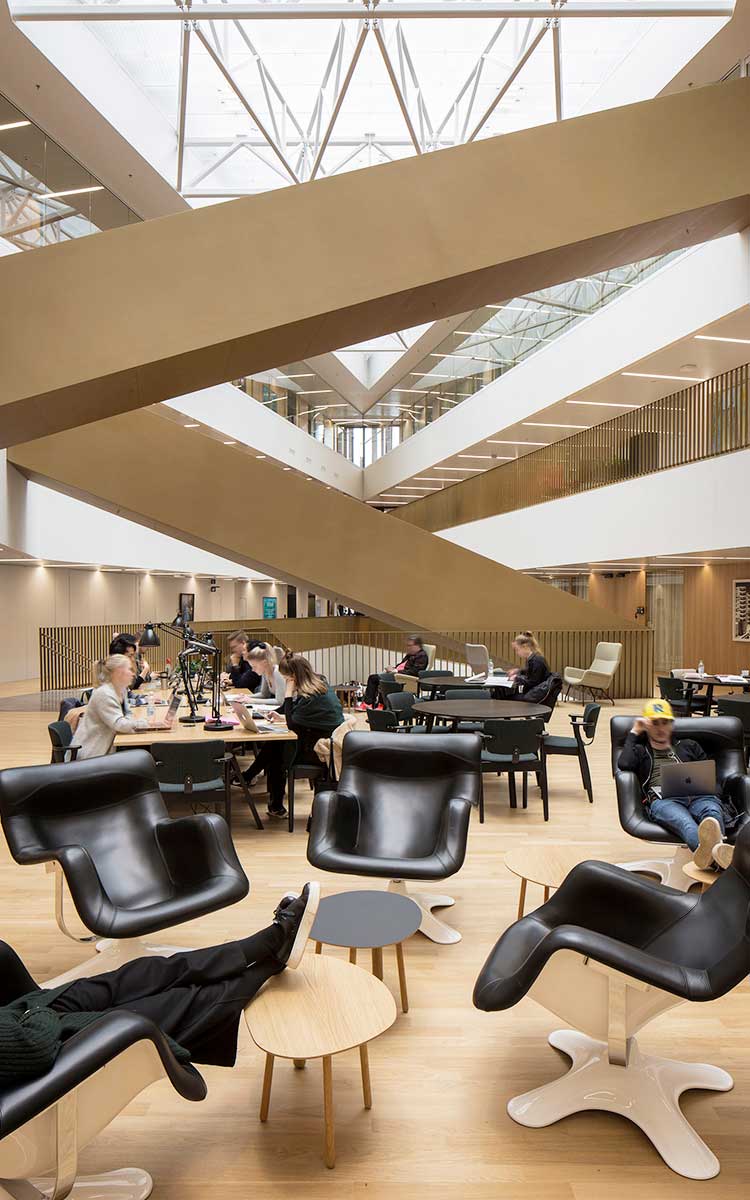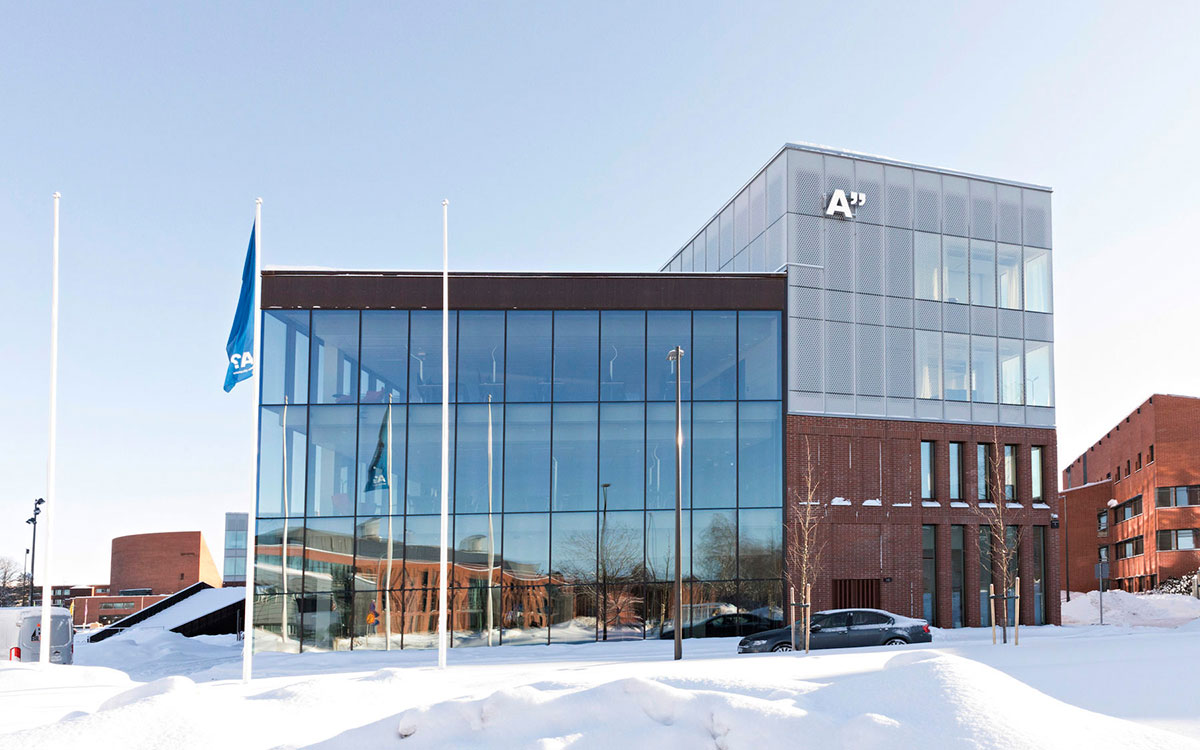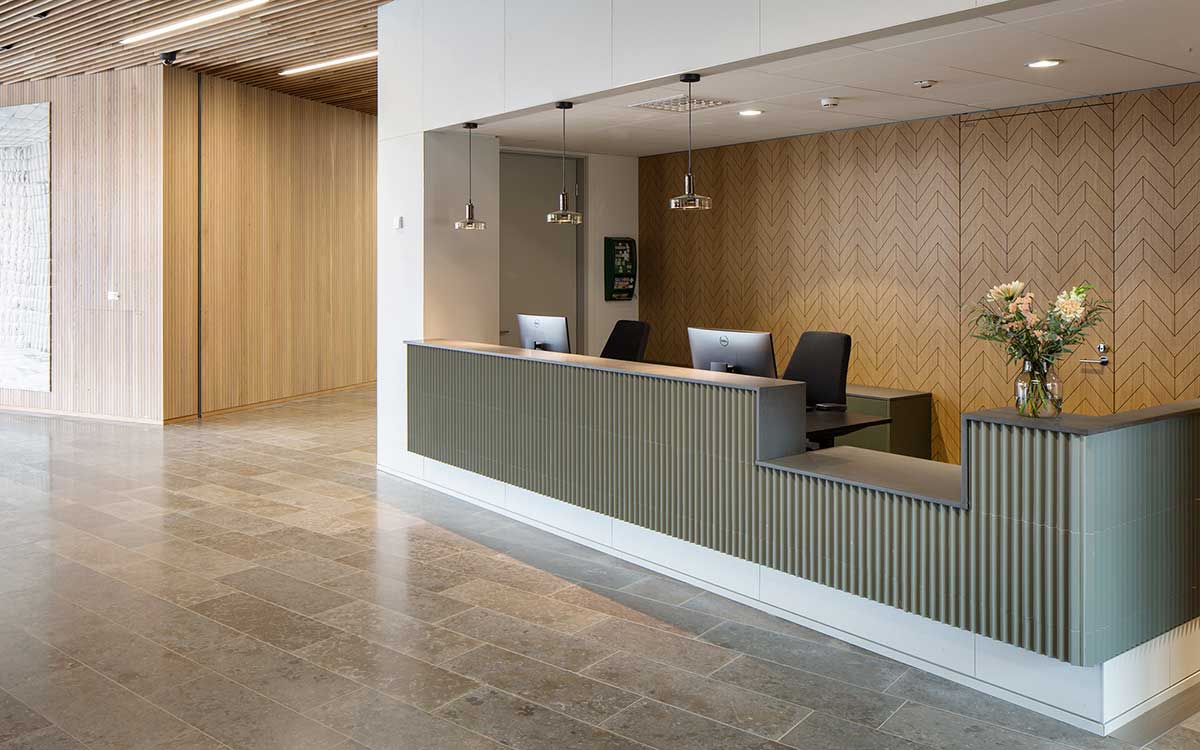 Co-developing toward Otaniemi
We served as the interior architect for the School of Business. Together with the School's project team, we were responsible for the users' comprehensive participation in the process.
Academic Work
The campus offers over 20 different types of workspaces; offices, common team rooms, silent workspaces, meeting and conference rooms and spaces for informal counters.
Yhteiskehittäminen
Tiivis yhteistyö ohjausryhmän lisäksi "task force" -ryhmien kanssa. Teemoitettuja käyttäjäworkhoppeja, haastatteluita sekä info-tilaisuuksia. Business 3.0 nettiportaali tiedottamisen alustana.
Students
Students were involved in the design and planning: we received excellent ideas e.g. for team workspaces and cluster lobbies. Students' group work needs and sufficient electrical outlets were taken into account.
Heritage
We interviewed the School's prior deans and people familiar with its history. We incorporated the School's traditions in the new spaces with a modern twist. We also designed unique spatial and graphic elements that were used in various spaces to further emphasize identity and heritage.
Flexibility
Various types of events take place in the building. The ground floor multi-purpose lobby features modifiable walls, furnishings and AV equipment. The lobby can be opened up for large events, serving everything from promotional to formal events.
Alumni activiti
The School of Business boasts an active alumni network. In addition to alumni, donors were recognized with a Donors Monument and named chairs in the Harvard halls.
Name competitions
A restaurant naming competition was held for the students. The winning entry, Arvo, became the name of the ground floor restaurant and wine bar that is open to all. The ground floor café was named Kylteri. Both are operated by Sodexo.
Explore similar references