What we did
Participatory design
Interior design
Furniture design
Helsinki City Hall lobby welcomes everyone interested in the city and its future to meetings, events, workshops and remote working. Carl Ludvig Engel designed the building in the 19th century. The interior was ren according to Aarno Ruusuvuori's plans in the 1960s.

The lobby functions were modernized respectful of Ruusuvuori's designs and considering the city brand image. Conservation requirements were crucial in this project: the new gives space to the old. The lobby design was a collaboration with city employees. A local stallholder gave a thought that sprouted an idea: at the water corner in the lobby, anyone can fill their bottle with Helsinki's famously clean drinking water.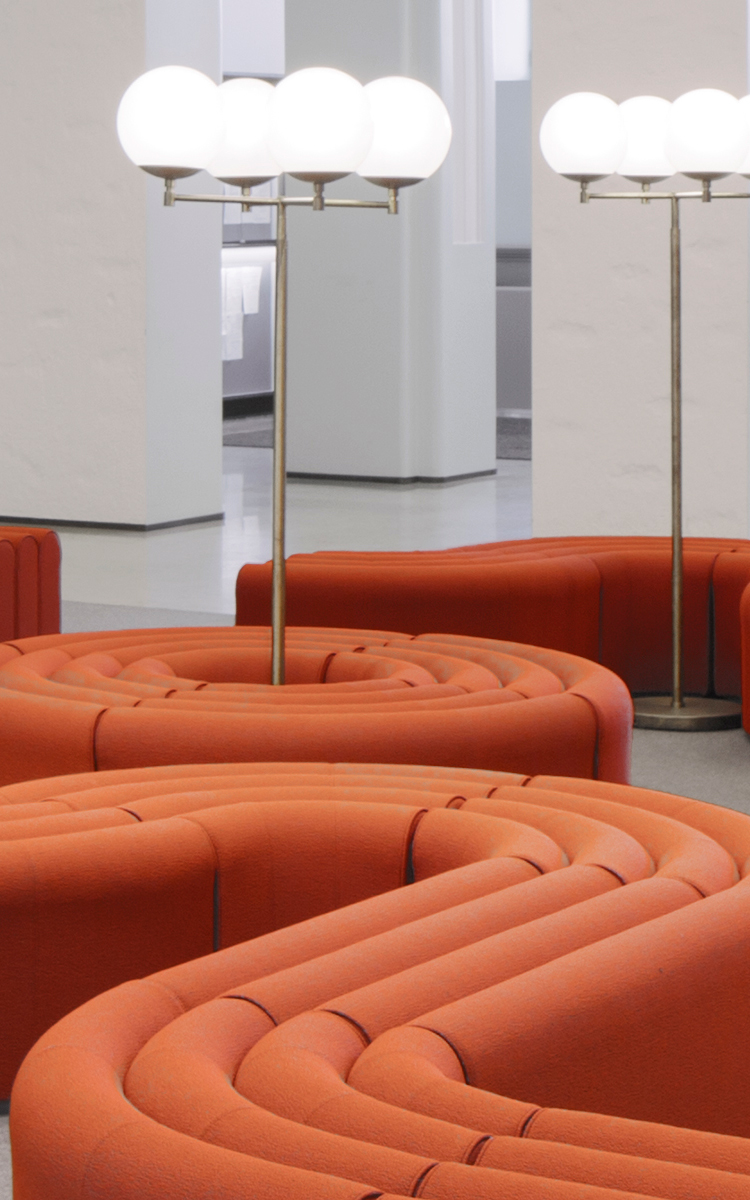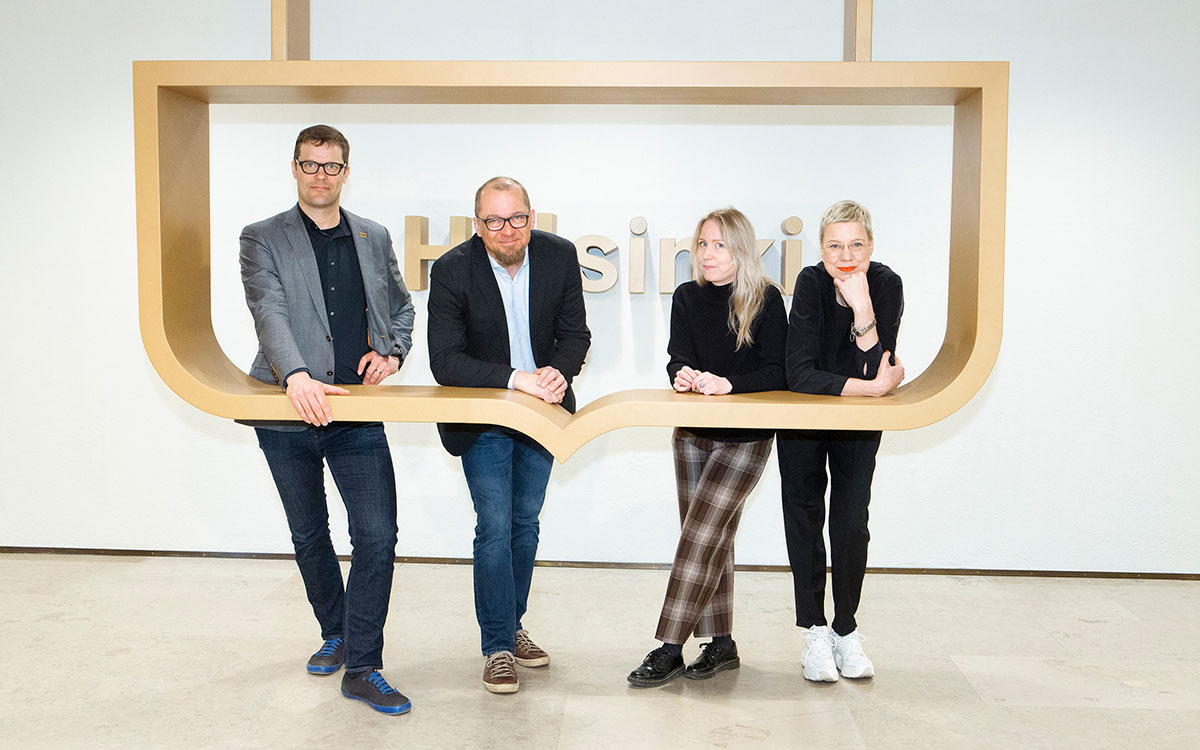 "KOKO3 teki aulan uudistamisessa hienoa työtä, ja toimiston monialainen osaaminen oli juuri sitä, mitä hankkeessa tarvittiin. Ainon ja tiimin kanssa oli myös mahdottoman mukava tehdä töitä. Se on tällaisissa muutosprosesseissa ensiarvoisen tärkeää."
Päivi Hietanen
Kaupunkimuotoilupäällikkö, Helsingin kaupunki
Visible strategy

The multi-purpose space caters for meetings, workshops, working, seminars and events as well as a learning environment. Activities taking place in the lobby combine the city's openness and currentness.
Co-development
We were responsible for the functional co-development and collaborative design process of this project. The lobby needs to serve as both the mayor's reception space as well as phenomena learning environment. The day-to-day experience and knowledge of the staff were at the heart of the collaborative design process.
Workshops, interviews, info sessions
Our design process was collaborative. It included staff workshops, staff info sessions and interviews with key personnel. A market square salesman came up with a wonderful notion: the best thing about Helsinki is water. Based on this, we designed a brass water station where visitors can fill their water bottles free of charge.
Event square
The event square is the heart of the lobby. The space, which seats up to 100 people, features slim chairs and original stackable tables designed by Ruusuvuori. A set of "learning stairs" adjacent to the event square have been designed with class groups in mind. The outer surface of the stairs has been covered in mirror, allowing for the structure to seamlessly blend into its historical surroundings.
Media wall
The event square's show-stopper is the 11m long media wall. It offers excellent possibilities for digital sharing of information. The backside of the wall is Finland's largest whiteboard, which caters to more traditional methods of sharing material.
Preservation and collaboration
Verstas Architects and Architects Davidson-Tarkela were responsible for the principal and architectural design of the listed interiors. The interior design needed to consider the preservation requirements of the lobby, including surfaces, large artwork and original furniture.
Group workspaces
Three group workspaces are located at the side of the event square; Metro, Bus and Tram. The spaces were individualized with tabletops and color palettes that reflected each theme. The rooms feature movable furnishings and AV equipment as well as whiteboards. The acoustics were improved with textile carpets.

Explore similar references